Kelly's newest collection is a hole-in-one! It celebrates the Fantasia Gardens and Winter Summerland mini-golf courses in Walt Disney World. If you haven't had a chance to visit one of these fun locations, you will still find plenty of ways to use this versatile kit with mini-golf or even golf layouts of all kinds. In addition to the kit, be sure to snatch up the Page Starters, Word Art and Journal Cards. There are also matching Quick Pages which make layouts come together in no time! In addition, Kelly is also releasing Pocket Perfect Volume 15 Tempates.
In the kit you will find 15 colorful golf-themed papers and a beautifully chiseled white alpha. Elements include icons from both courses: broomstick, bucket, Christmas palm tree, dancing hippo, Fantasia hat, ball trails, golf balls, putters, tee, glove, flags, pencil, scorecard, piano keys, musical notes, inner tube, sun, snowflakes, snowman, word strips, and much more!
These new releases can be found inside the Kellybell Designs Store priced at 25% off this weekend only.
Here's some inspiration from the team:
Roxana
Debbie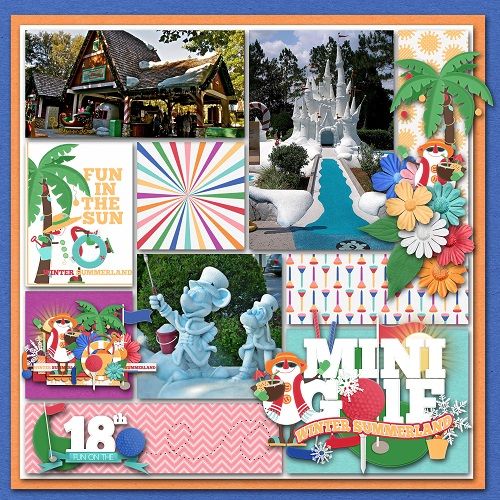 Lisa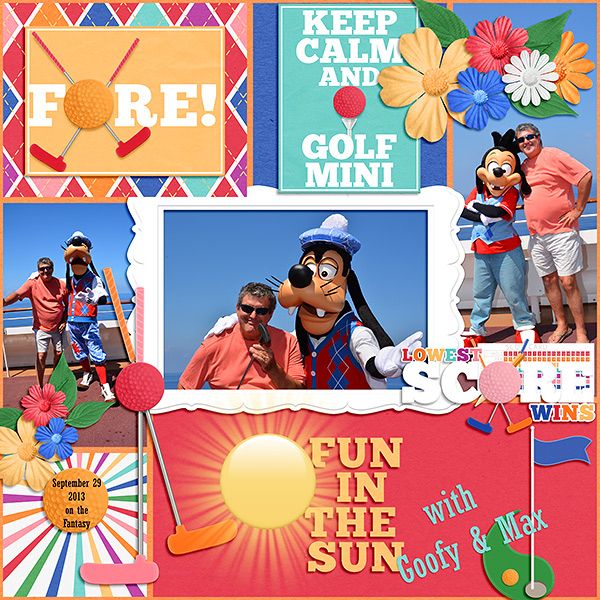 Debbie H
Charlene
Lynn
Karen
Julie P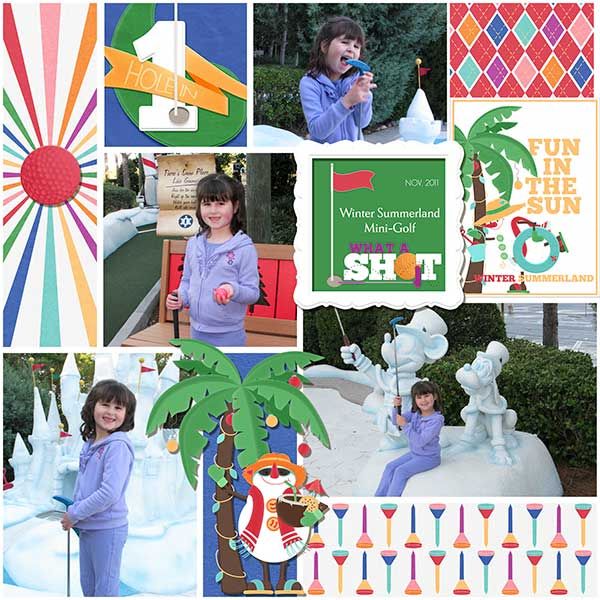 Mary Kate
Linda P
Julie
And this is what I created using this awesome kit:
Now how about some freebies to coordinate with this new kit? You can find them at Lynn's blog, and Charlene's blog. Have a great weekend and happy scrapping!
Thank you and have a great day!
Lyn